We are excited to take you on a virtual tour of the Cabot model home and introduce you to the Harvest Green master-planned community. The Cabot model offers a spacious layout and modern amenities, while Harvest Green is a unique "agri-hood" focused on sustainable living. Let's delve into the details and discover what makes this home and community special.
Here is the complete model home tour on YouTube.
The Cabot Floorplan by Lennar Homes
The Cabot floorplan is a stunning single-story home designed for comfort and style. With 2,386 sq ft of living space, this residence offers ample room for families to grow and thrive.
As you enter, you'll notice private bedrooms with a shared bathroom near the foyer, providing both convenience and privacy. The heart of the home lies beyond the foyer, featuring a well-appointed kitchen that overlooks an inviting dining room and family room.
The owner's suite is a true retreat, complete with a generous shower featuring seating and an oversized walk-in closet.
Additionally, the large covered patio offers a perfect space for outdoor gatherings. With a 2-car garage and 2.5 baths, the Cabot model provides everything you need for modern living.
About the Harvest Green Community
Situated near Grand Parkway South (Hwy 99), Harvest Green is a master-planned community spanning 2,000 acres. This unique community has gained recognition as an "agri-hood," redefining sustainable living. In 2018, it was named the Master Planned Community of the Year at the Greater Houston Builders Association Prism Awards, and in 2021, it was honored as the Best Community in Texas at the Texas Association of Builders Star Awards.
The community has recently expanded by adding 630 acres to its original 1,360 acres, meeting the high demand for homes in the area. Harvest Green focuses on promoting a sustainable lifestyle and offers residents numerous benefits. One of the key highlights is easy access to fresh produce through the community's own crops. This allows residents to enjoy the farm-to-table experience and cultivate a deeper connection with their food.
Harvest Green also fosters a sense of community through various neighborhood gatherings. From casual wine dinners to farmers' markets, these events provide opportunities for residents to socialize and build friendships.
Additionally, the community emphasizes environmental education, giving children the chance to learn about agriculture and witness the growth of crops firsthand.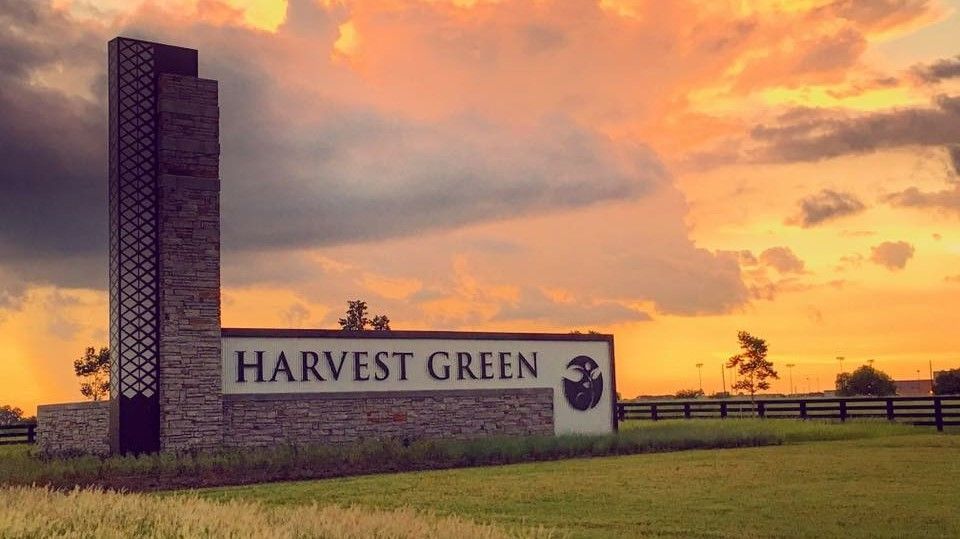 The Cabot model home and Harvest Green community offer a unique living experience that combines modern comforts with sustainable practices. The spacious layout, well-appointed kitchen, and inviting outdoor space of the Cabot model make it an ideal choice for families seeking both comfort and style.
Harvest Green's focus on sustainable living sets it apart from traditional communities. With its "agri-hood" concept, residents have access to fresh produce, engage in community gatherings, and develop a deep appreciation for the environment. If you're looking for a modern home in a desirable community, the Cabot model and Harvest Green should be on your radar.
Want to Tour This Home?
We are your Fort Bend County Realtors. To learn more about the Cabot model and Harvest Green, or tour other homes in the great Fort Bend County and Houston area, schedule a consultation with a link below.
Start your journey towards a sustainable and vibrant lifestyle by exploring the Cabot model home and the Harvest Green community today!